December 2021 · Ceramics · For: Christmas
Ceramic Cups
→ Series of three hand-shaped espresso cups.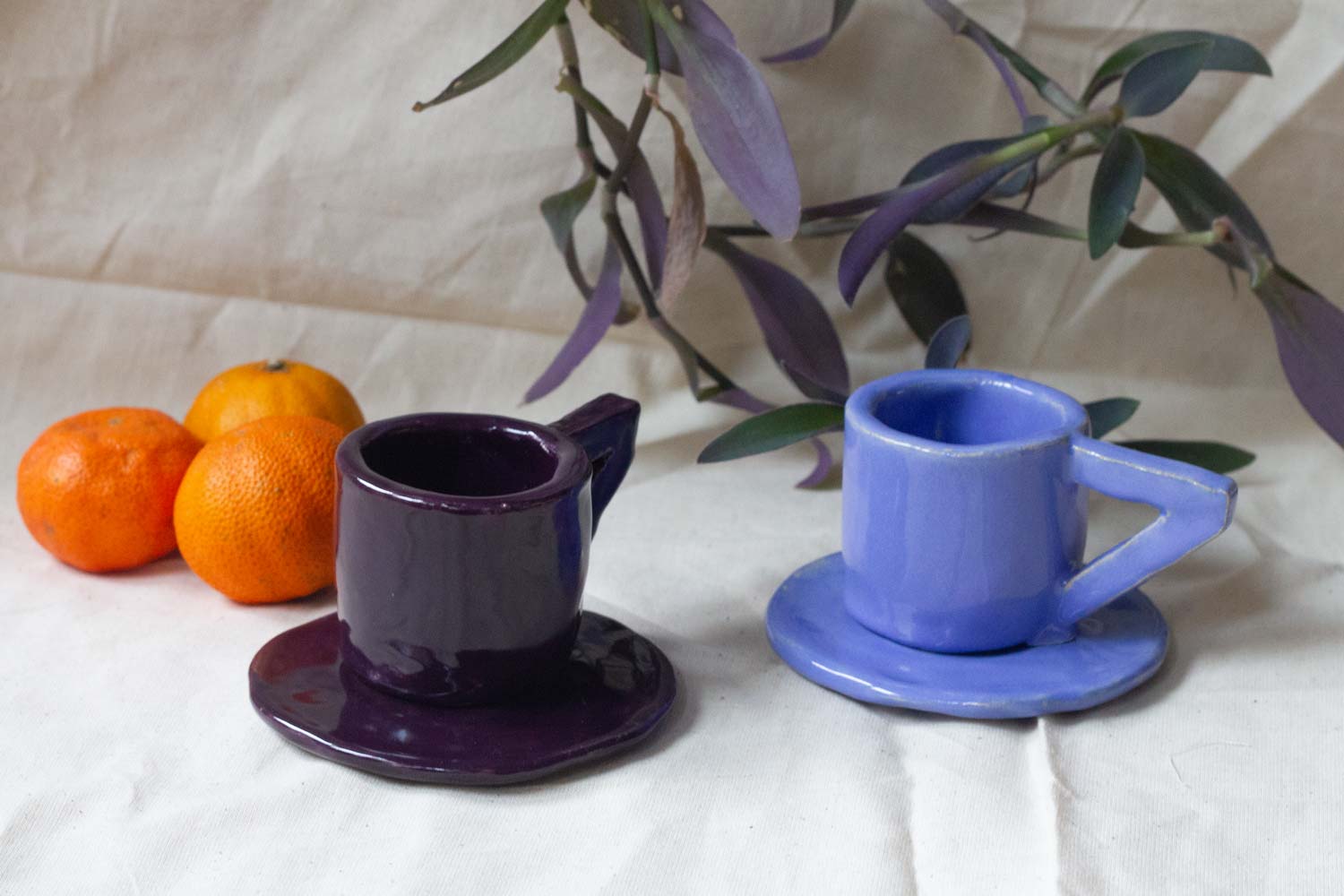 Series of three geometric hand-shaped espresso cups with coasters glazed in offwhite, blue and rouge noir. The developed surfaces were put together with clay slip. The handle was also added with clay slip. After drying, the cups were fired, glazed and fired again.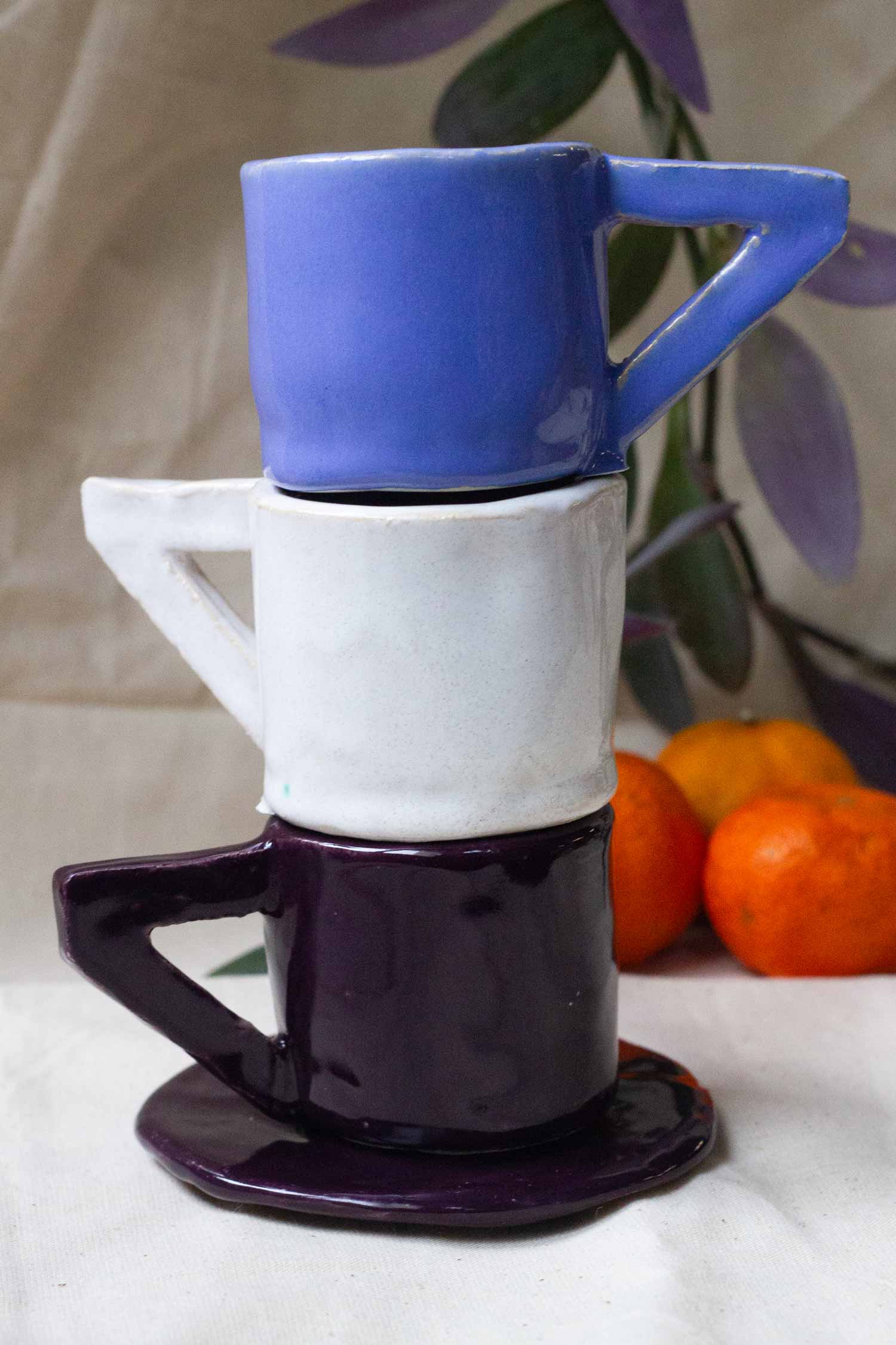 Credits
Saucers by Lucy Li. Firing by Angewandte Keramik Studio.