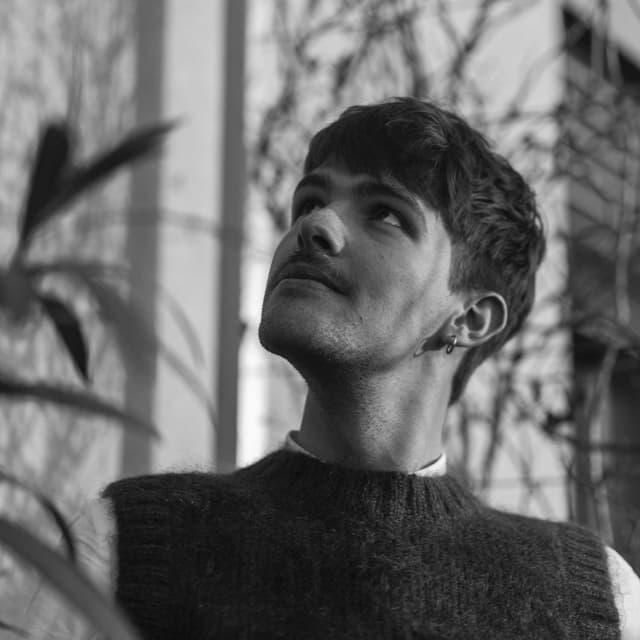 About Me
I am a research-oriented, multi-skilled designer from Austria. 🦘
I am currently studying Design Investigations at the University of Applied Arts Vienna. Both in my studies and in my work as a freelance designer I explore nature, technology and politics and create stories, prototypes, films and more. I like to spend my spare-time with likeminded friends over at the design-collective Gemeindebau.im which i kinda co-founded. I also play bass in Kaisermühlen Electric Band
If you want to work with me: write me an email.
Experience
Junior Designer
dform, office for design
March 2023 – September 2023
Design Intern
dform, office for design
October 2022 – March 2023
Digital Fabrication Workshop Manager
Univ. of Applied Arts Vienna
2019 – 2022
Motion Design Intern
Maresch & Sturm
June 2016
Motion Design Intern
Hello we are
June 2015
On-Air Design Intern
ORF OMC
June 2014
Edu
Univ. of Applied Arts Vienna
Design Investigations Prof. Anab Jain
2018 – ongoing
Univ. of Applied Arts Vienna
Industrial Design Prof. Stefan Diez
March 2022 – June 2022
Die Graphische
Multimedia
2012 – 2017
Exhibitions
Angewandte Festival
Centaur Design
2023
Bundeskunsthalle Bonn
Bonn – Die Letzten ihrer Art
2022
DingDong
Centaur Design
2022
Angewandte Festival
Renunciation Rebellion
2022
Vienna Design Week
Centaur Design
2021
Gepäckausgabe Glarus
Talking House
2021
Angewandte Festival
Soul Sweeper, Centaur Design
2021
Angewandte Festival
Centaur Design
2020
Vienna Design Week
Credit Criminals
2019
Angewandte Festival
Credit Criminals
2019
ARS Electronica
The best is yet to come
2016
Press
Dezeen
Article
2022
ARS Electronica Cyber Arts
Article
2016