June 2023 · Brand · For: KEB
KEB Branding
→ Branding and website for the viennese Austrofunk-band Kaisermühlen Electric Band.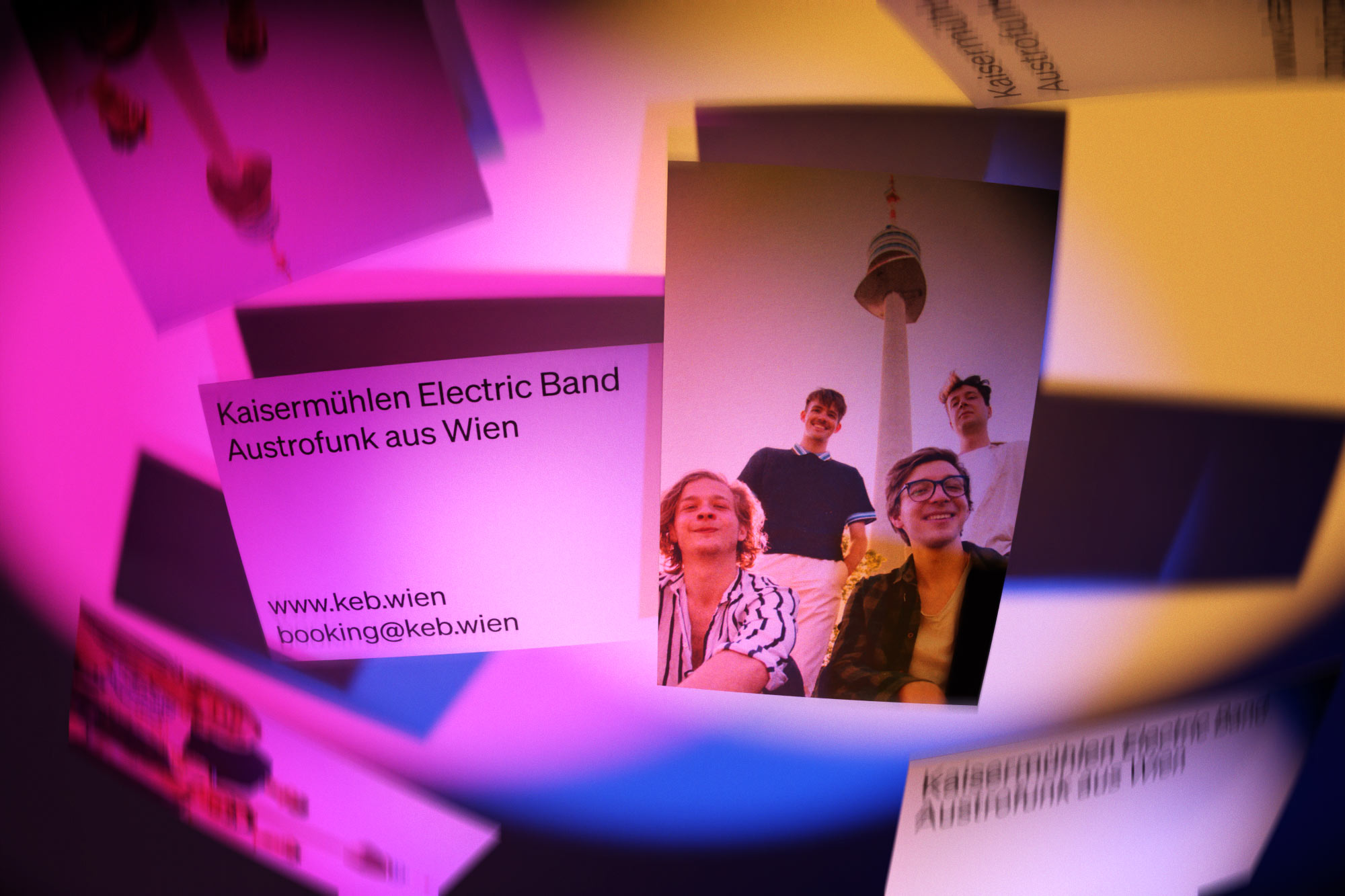 Website
The website is based on NextJS and gets the data from a simple json database. Especially the time information is sorted via dayjs and rendered as an unobtrusive list view. past events are automatically grayed- and crossed out. NextJS also generates subpages and paths from the database entries. Dynamic thumbnails for sharing links are generated via an API. A viewer based on threejs displays an interactive 360° image of the band members.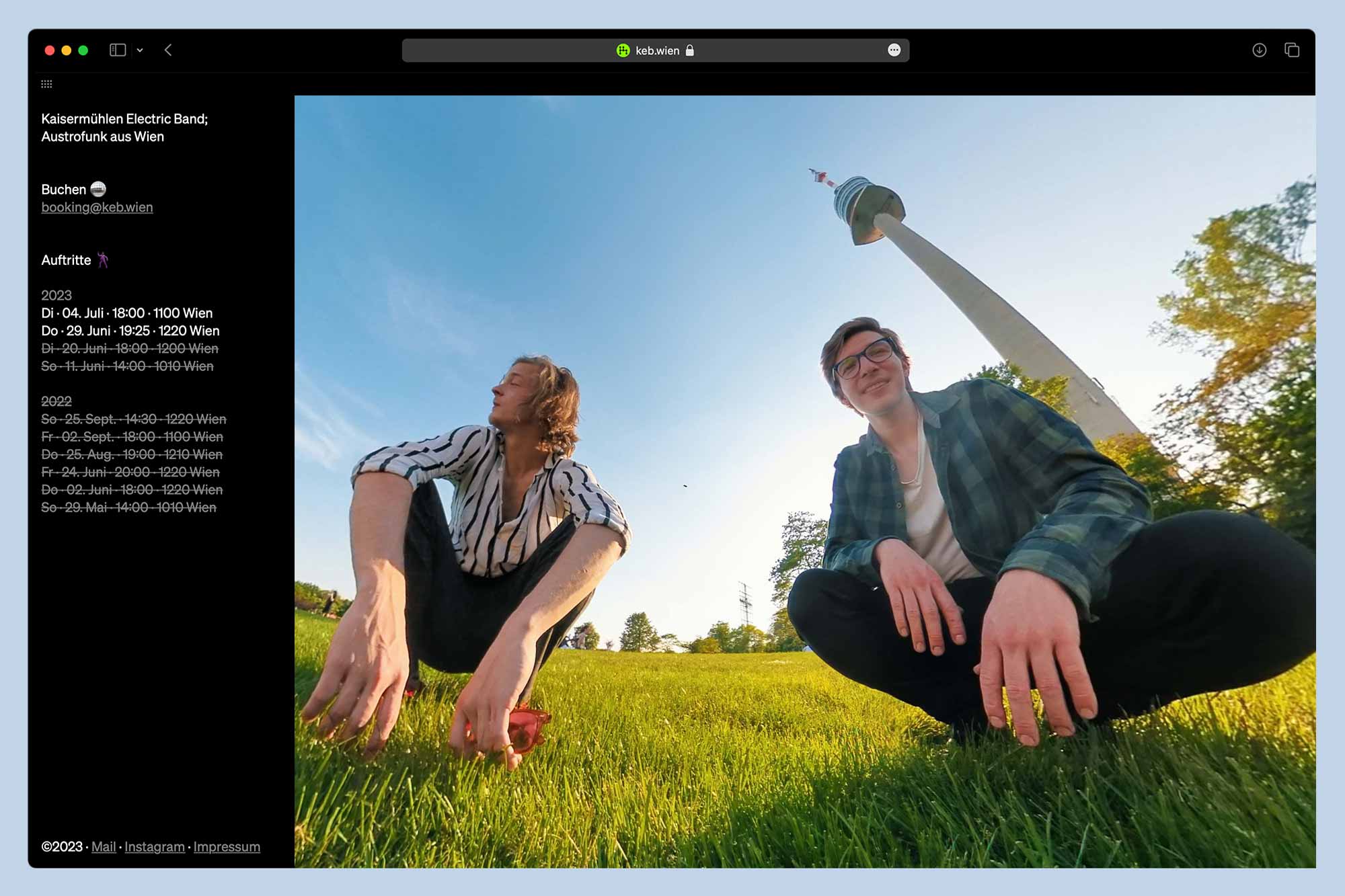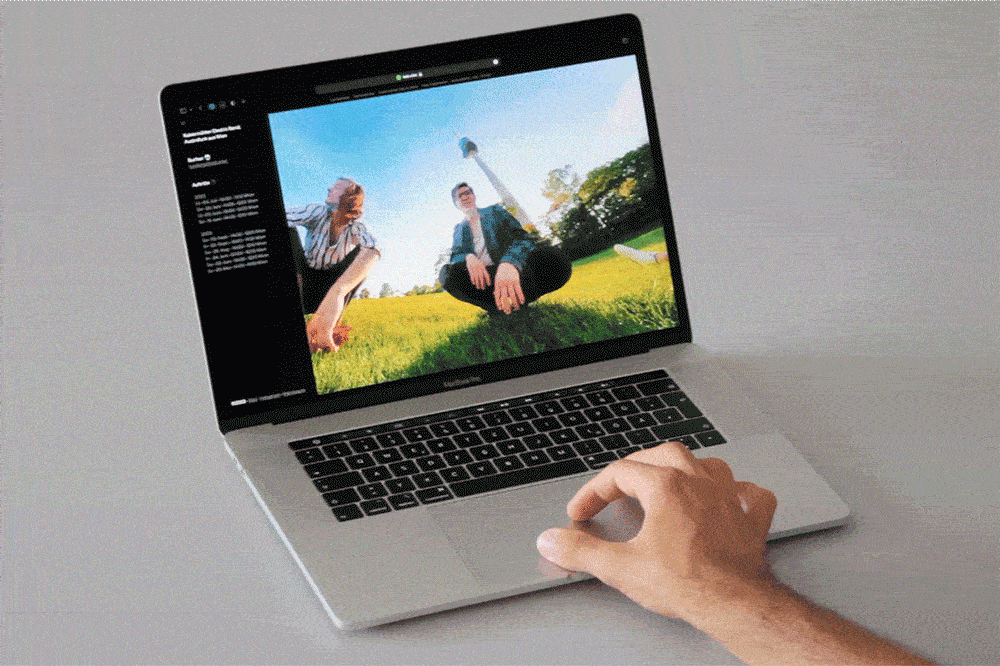 Business Cards
The front page shows the four members of the band in front of the Danube Tower. A building of the post-war modernist era which was built from 1962 to 1964 on the occasion of the Vienna International Garden Show. The Tower is considered a landmark of the 22nd district of Vienna, which also includes the district Kaisermühlen, from which the band takes its name. On the back you will find all the information cleanly placed.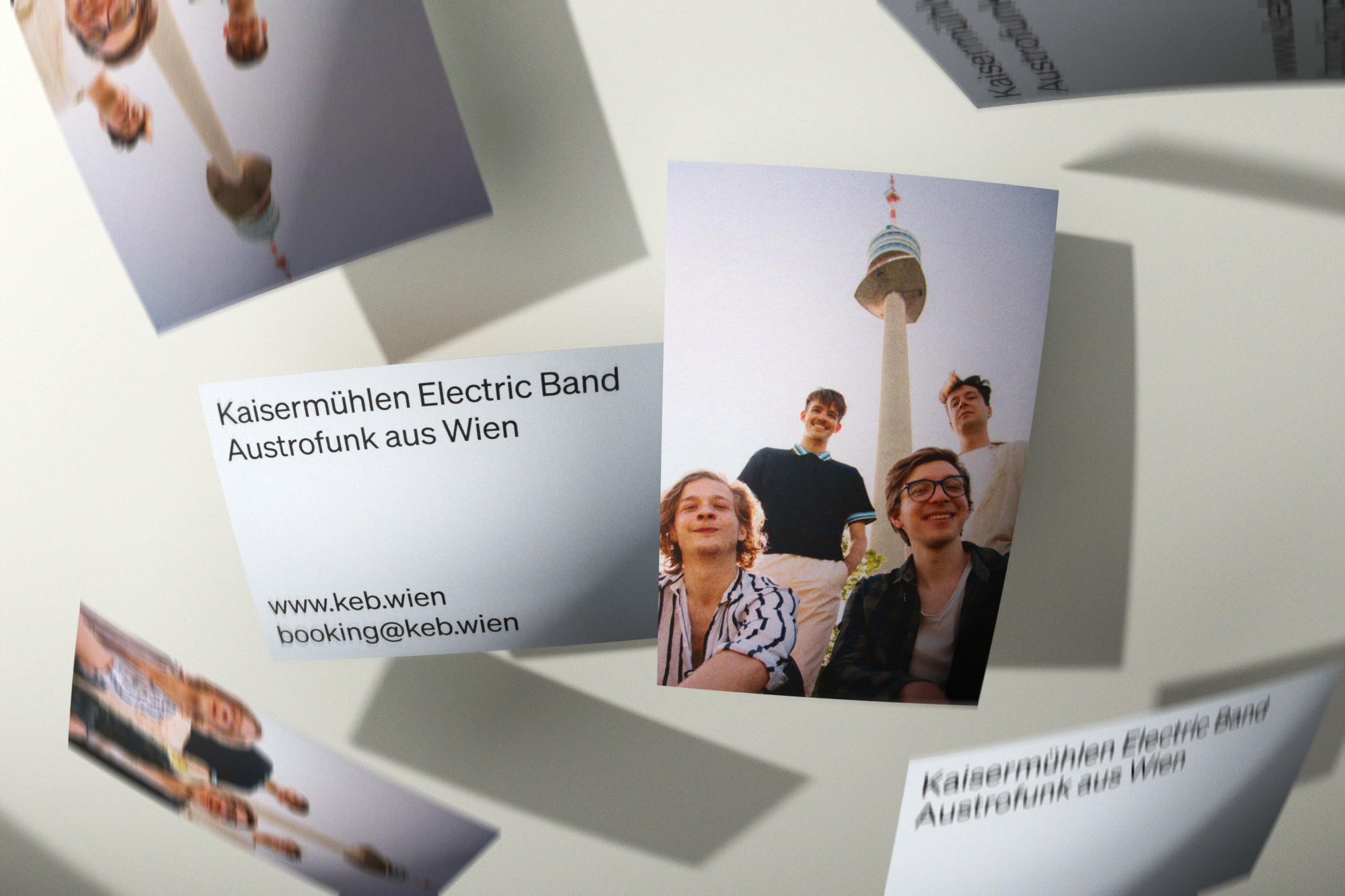 Credits
Design & Code by Leo Mühlfeld. Photograph printed on business cards by Lucy Li.