November 2018 · Video · For: dform
Ruhmeshalle-VR
→ Video of the virtual reconstruction of the frescoes of "Ruhmeshalle" in the Museum of Military History Vienna as an interactive installation.
The Frescos
The frescos in the "Ruhmeshalle" of the Museum of Military History Vienna, were created by Karl von Blaas in the year of 1861. Due to the large viewing distance, the narratives shown are difficult to understand and hardly communicable. Therefore, the designstudio dform brought the frescoes closer to the visitors and, with that, allowed an intuitive reception of the whole story. The installation acts as an innovative supplemental offering in the area of mediation for contemporary transfer of knowledge at the museum, in the virtual space and also in the Internet.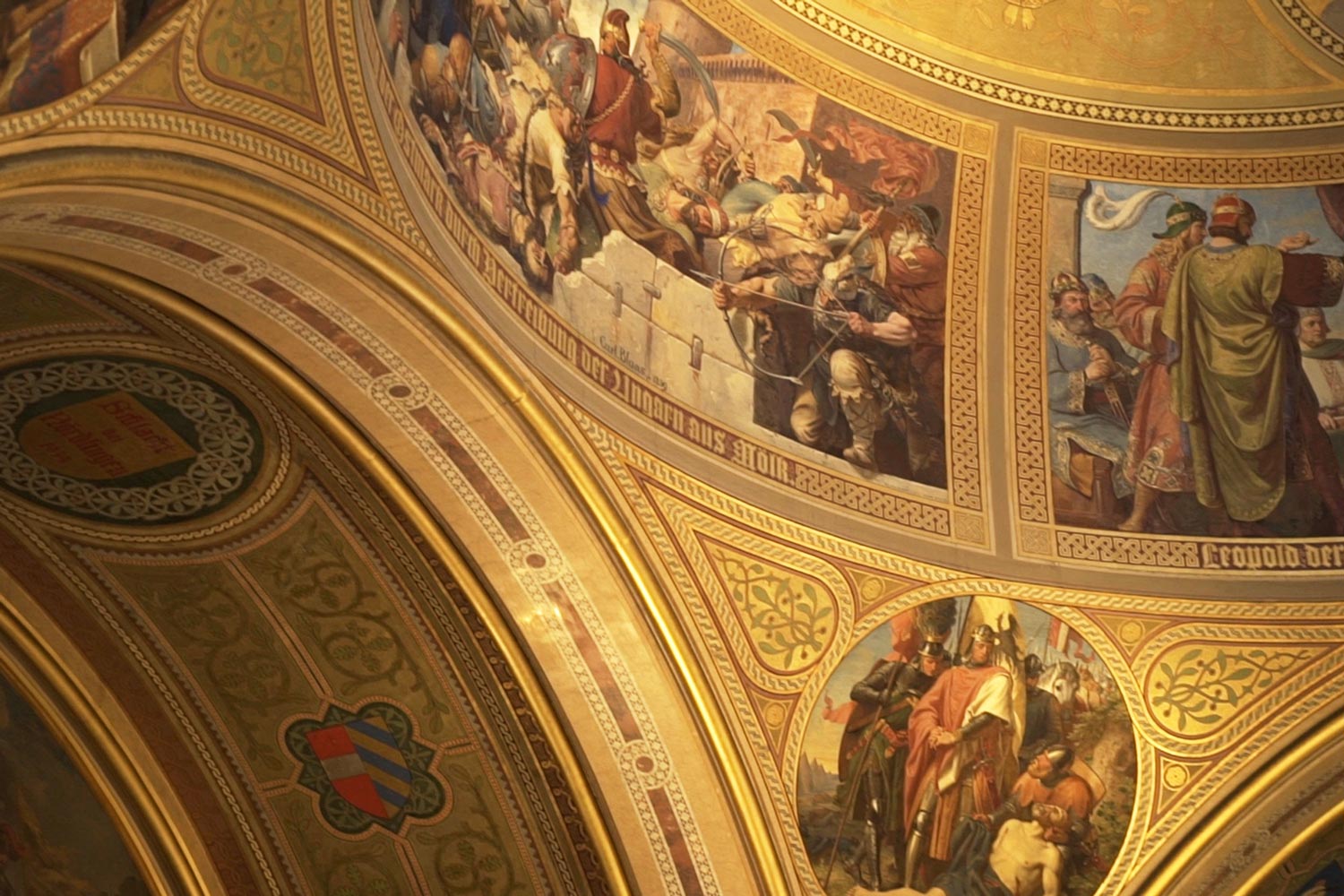 Video Documentation
Stella Butz. and I were commissioned to document the installation with a video. We paid particular attention to the three-dimensional reconstruction of the "Hall of Fame", which can be experienced both two-dimensionally on the screen and spatially via a VR headset. We also showed the information stand developed by dform. with all its details.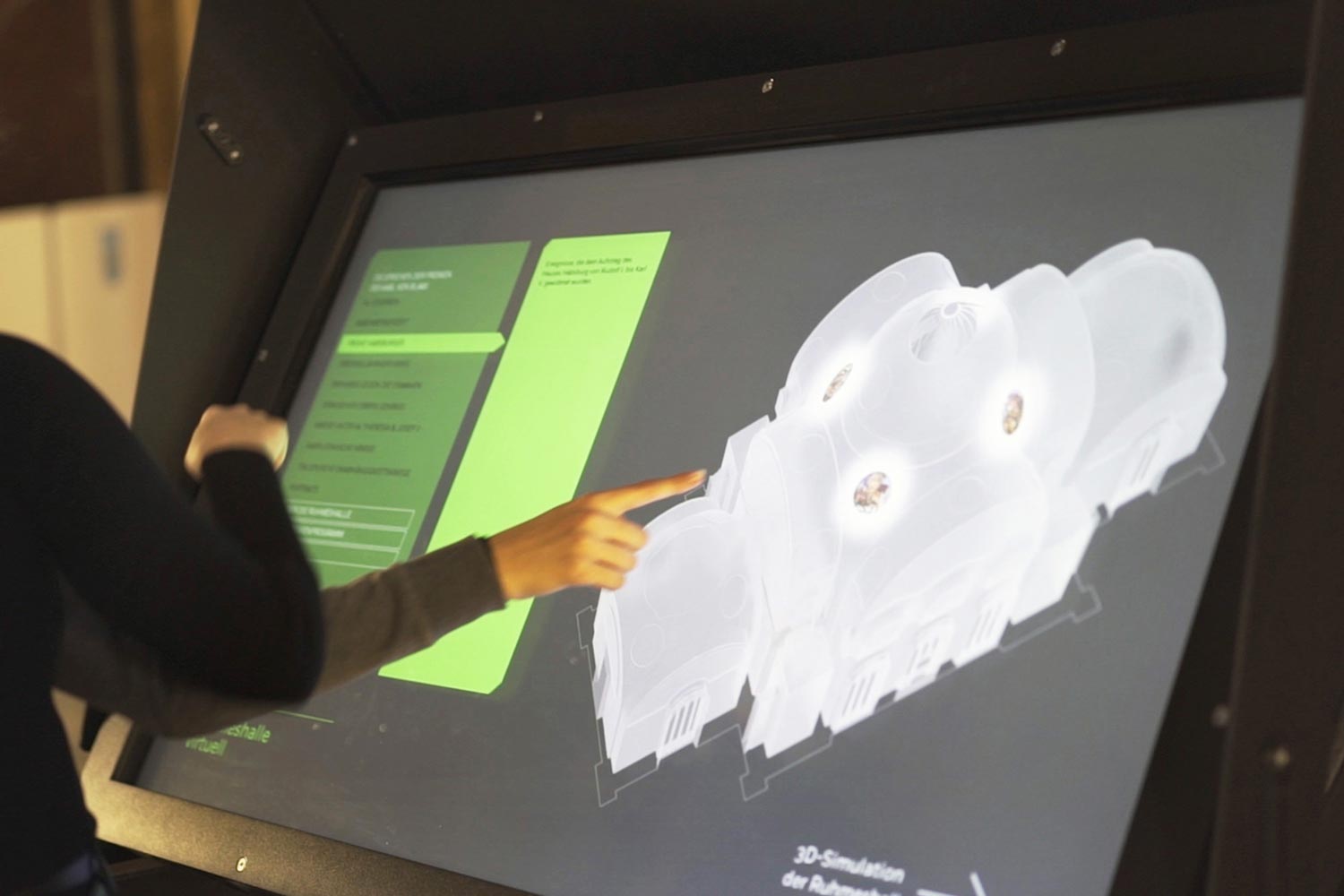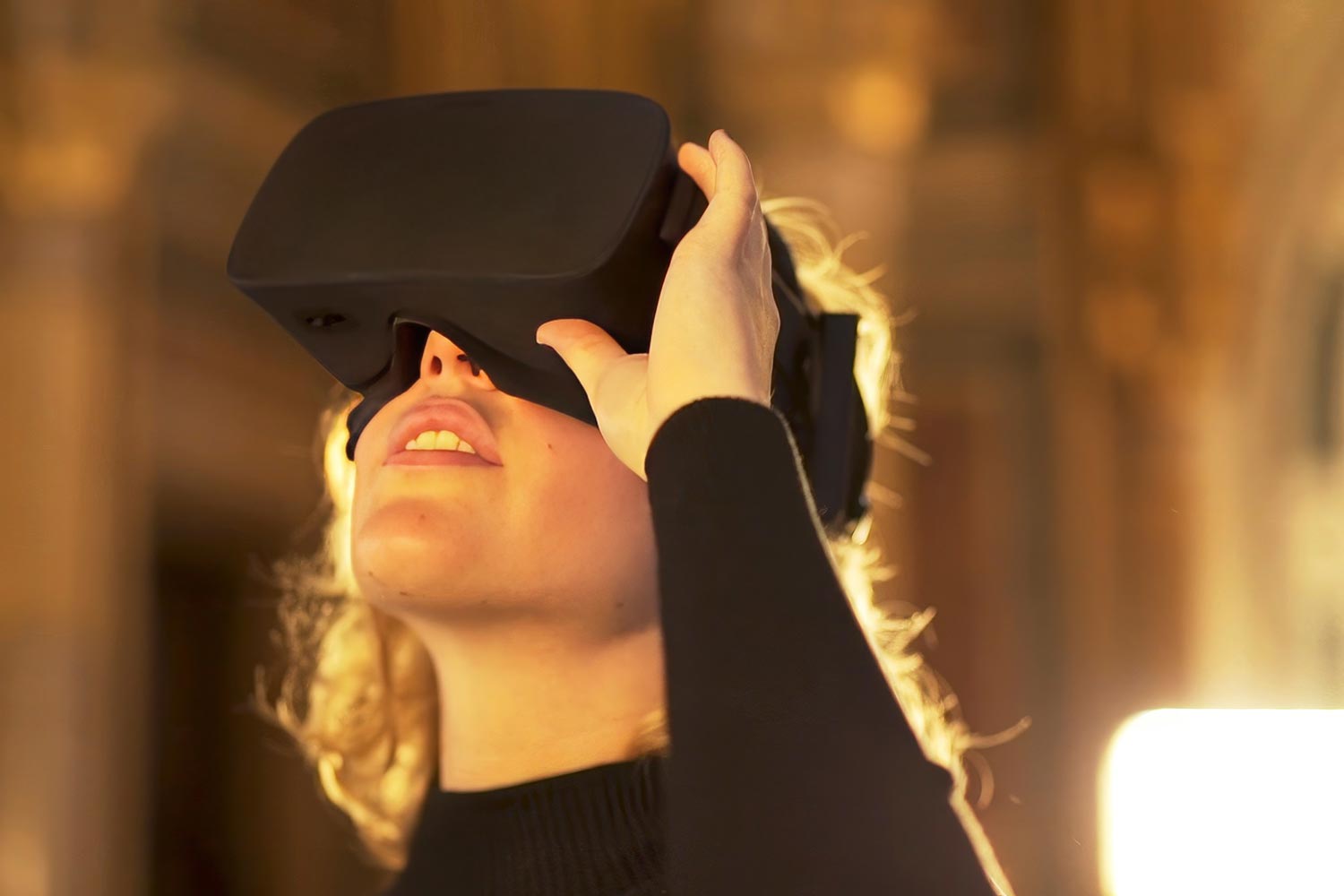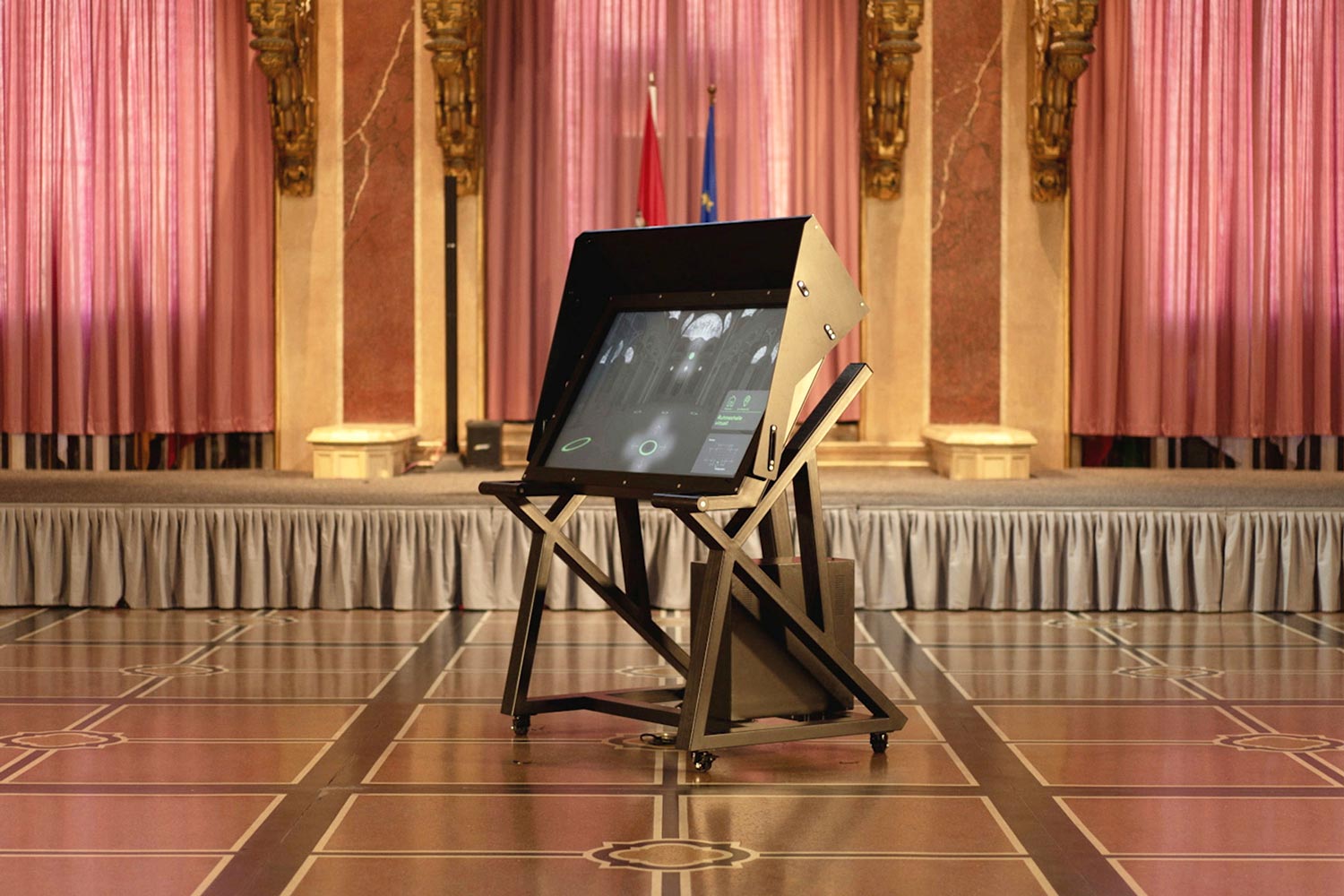 Credits
The video was created in collaboration with Stella Butz. Product- and exhibition design by dform.