February 2020 · Product Design · For: Gemeindebau.im
Schienenwagen
→ Rethinking public infrastructure. A tinkered nighttime-railcar for Viennas unused tram lines.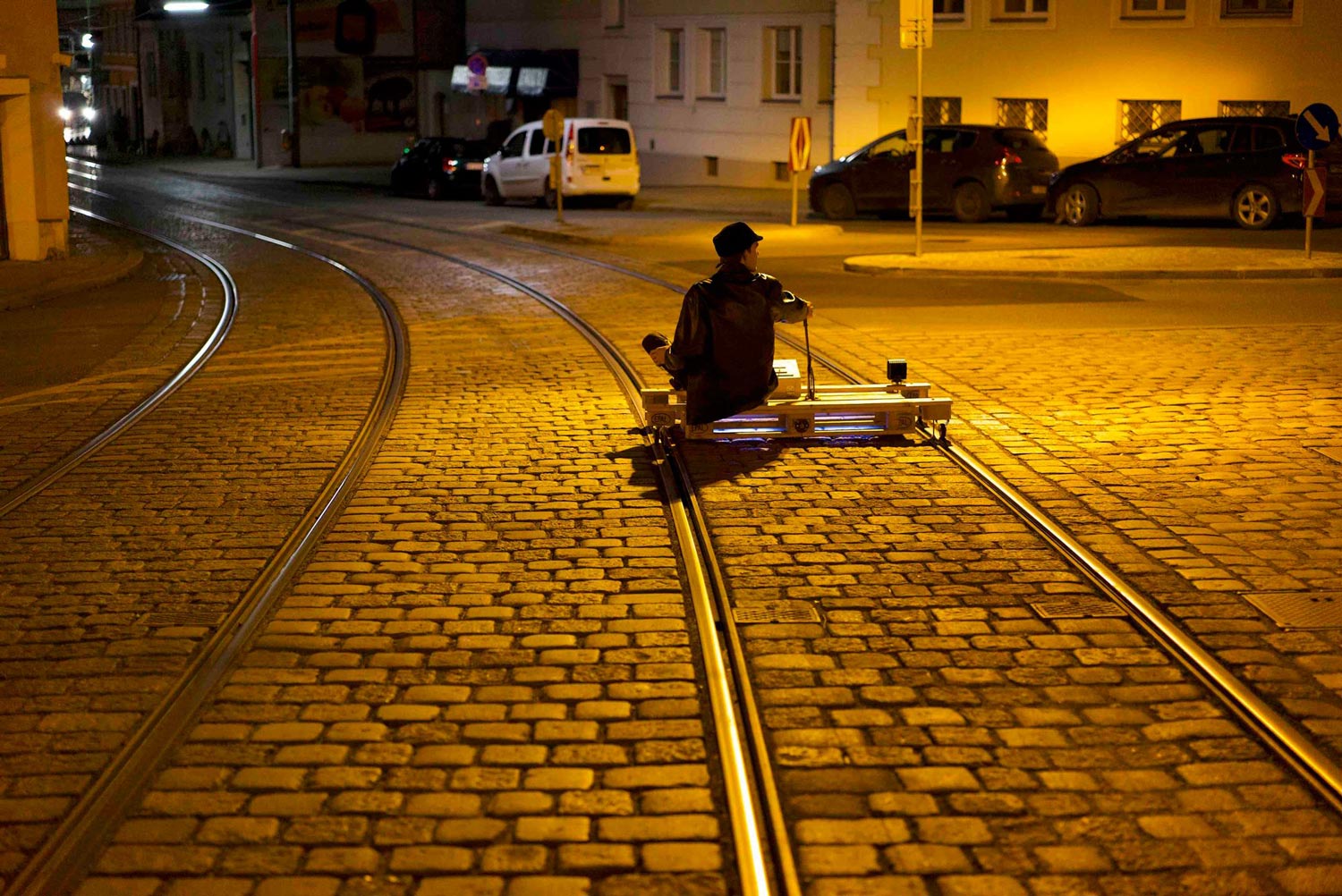 The idea
It's getting dark in Austria's capital, Vienna. On the way home, Max and I notice the empty, unused tram tracks. Since the tram stops running after a certain time, Vienna's extensive streetcar network is practically empty. This observation gave us the idea to build a kind of soapbox for this rail network. The idea was forgotten for the time being, but seemed to be bubbling up inside us. During a long evening at a bar, the idea was put on paper and some sketches were made.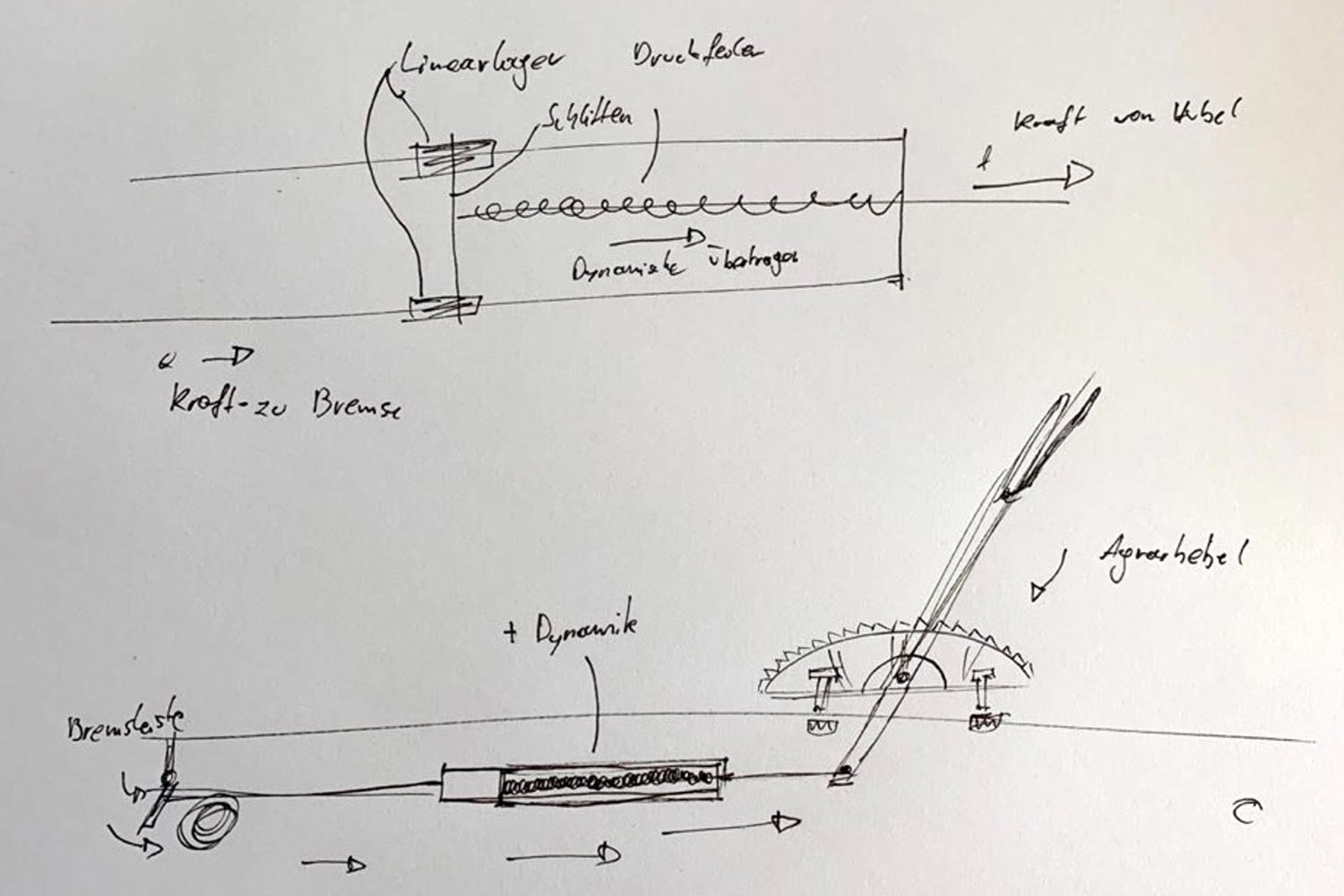 Railcar
Soon we had scraped together the necessary material and got started. A standard Euro pallet extended to the Central European rail dimensions, four block rollers and some bearings on threaded rods make up the basic framework of a track-ready soapbox with space for two people. A mechanical brake and electric lighting with a warning light increase safety. It's still not that safe though 🤫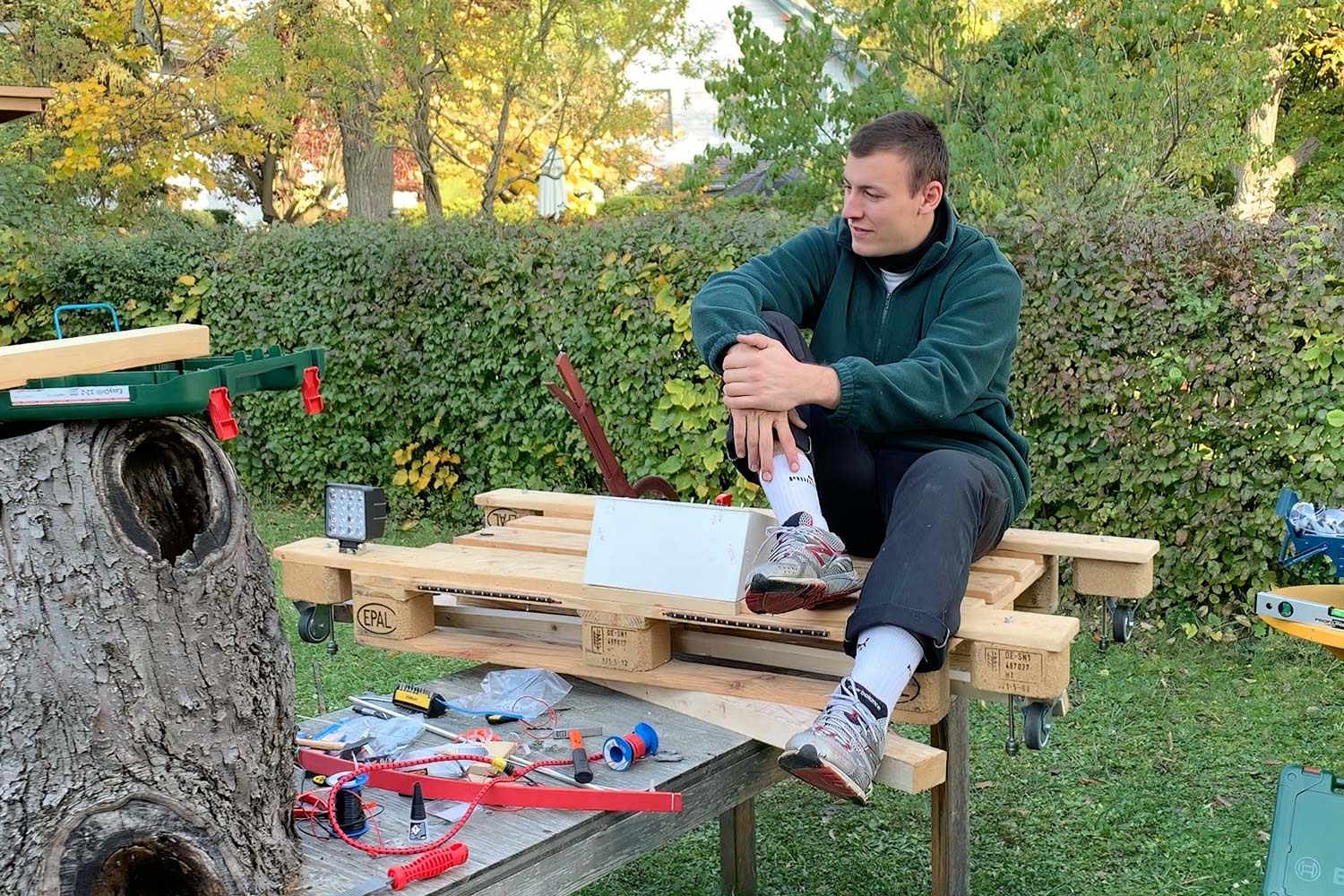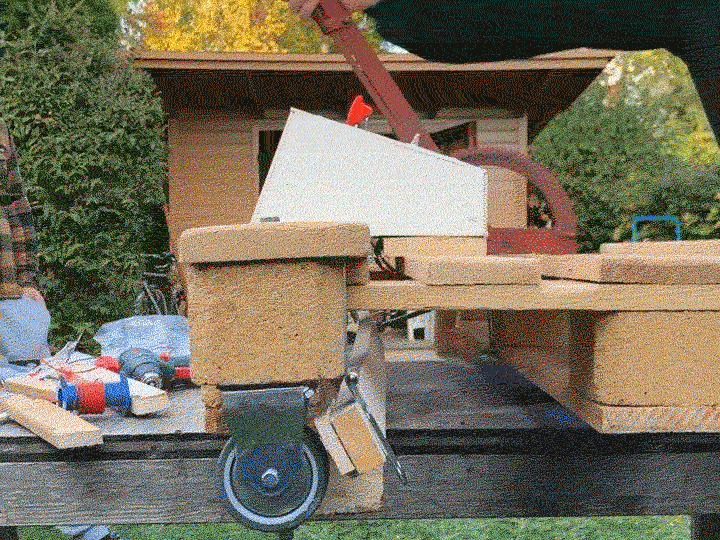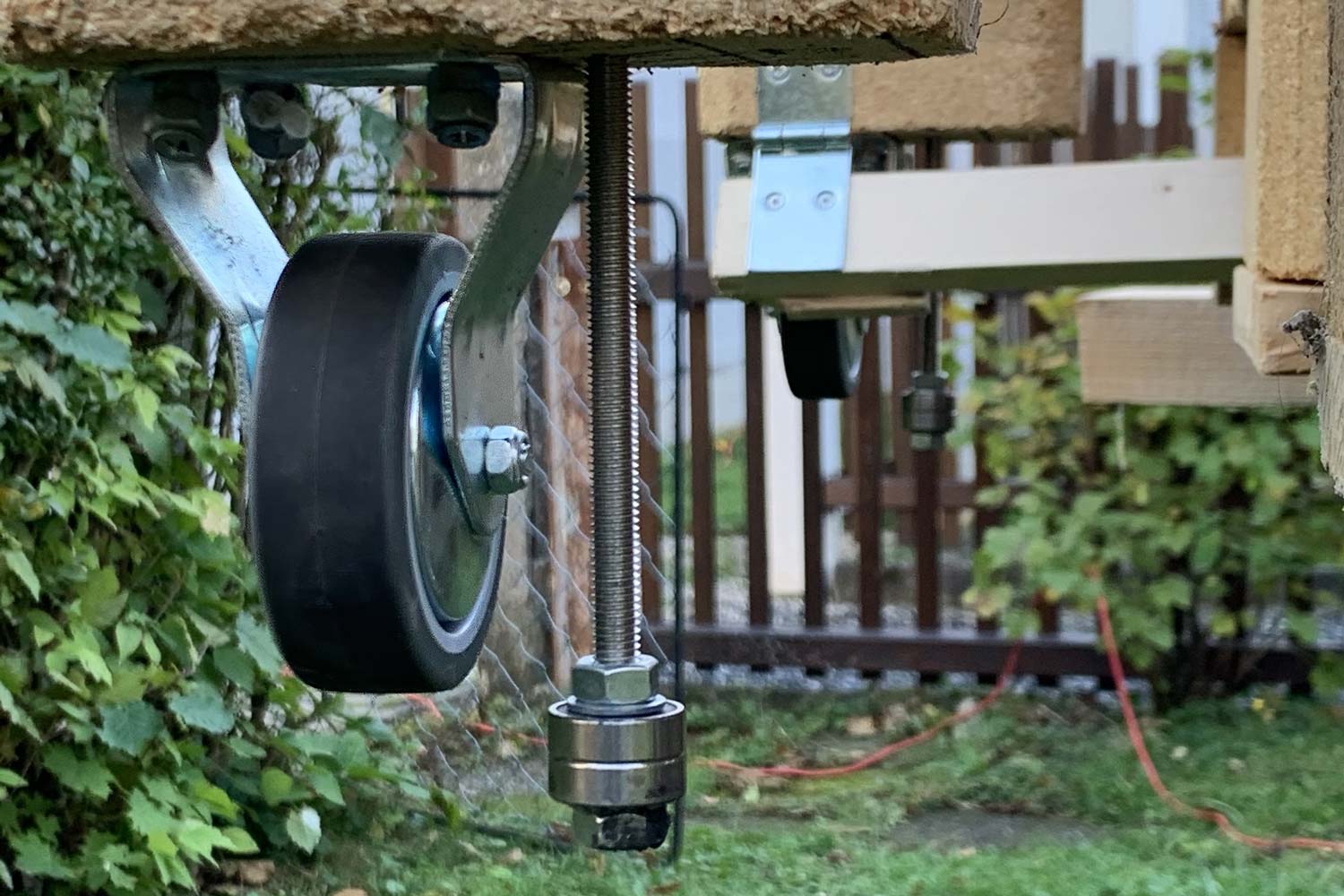 Testing
On a sloping track we put the railcar on the rails. We discussed the whole thing with the police beforehand. To our surprise, they agreed. Then we switched on the lights, released the brakes and drove off! An unconventional idea became reality.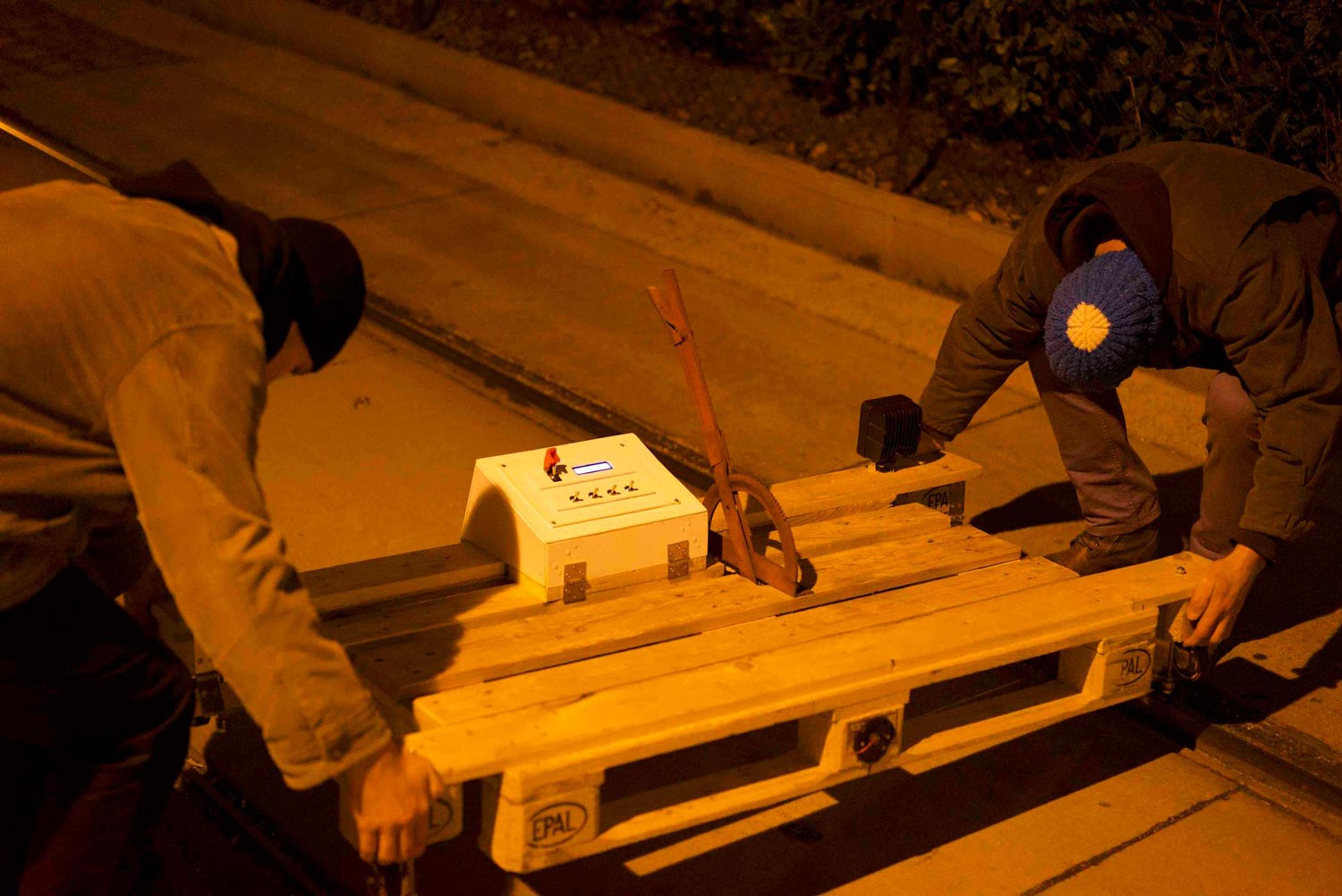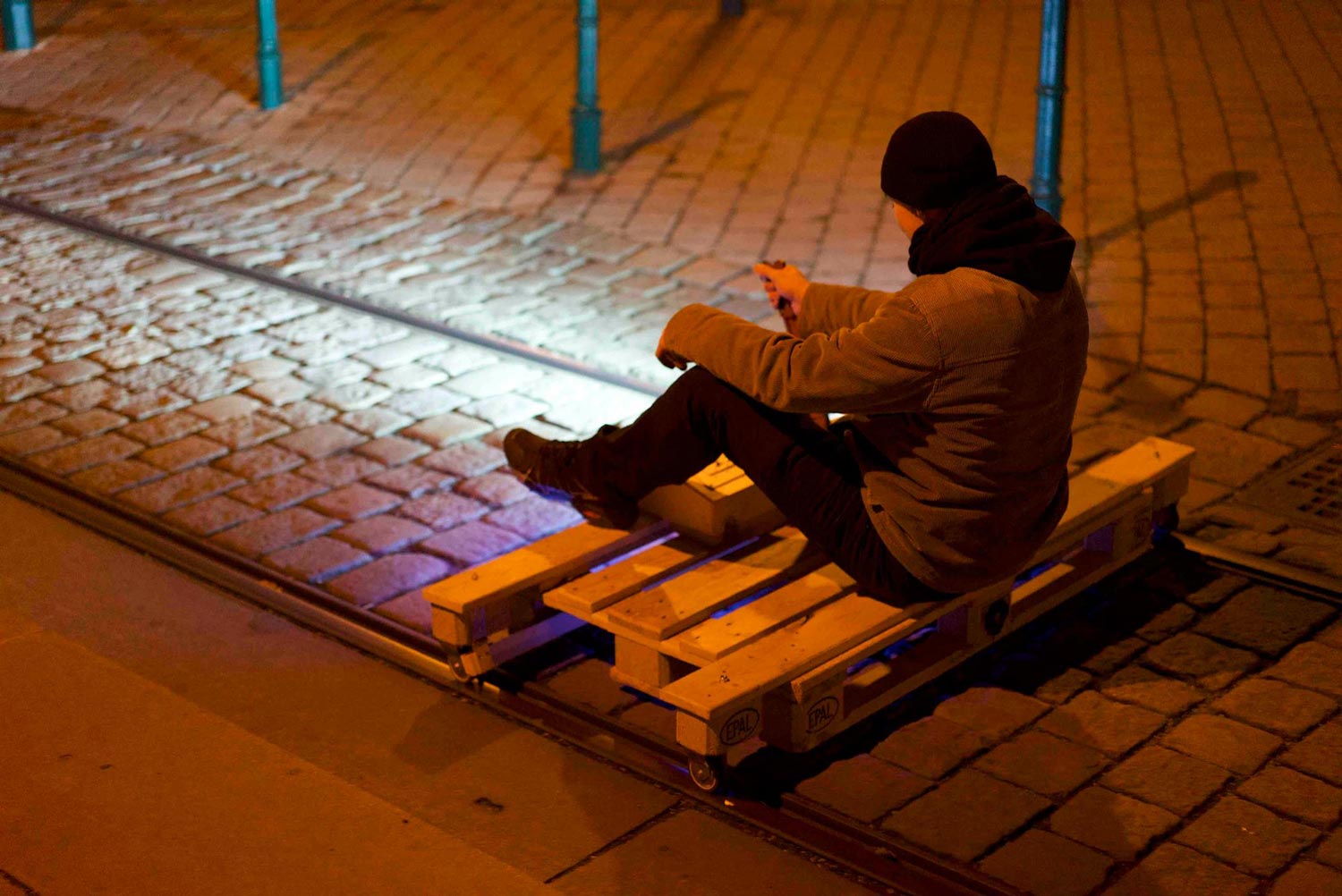 Credits
This Project was co-created by Max Kure Bernhard Utz and Raffael Harrer