June 2023 · Exhibition Design · For: Gemeindebau
Tiny Art Run
→ Interactive contribution for the Tiny Art Run by Carlo Zappella at the Angewandte Festival 2023.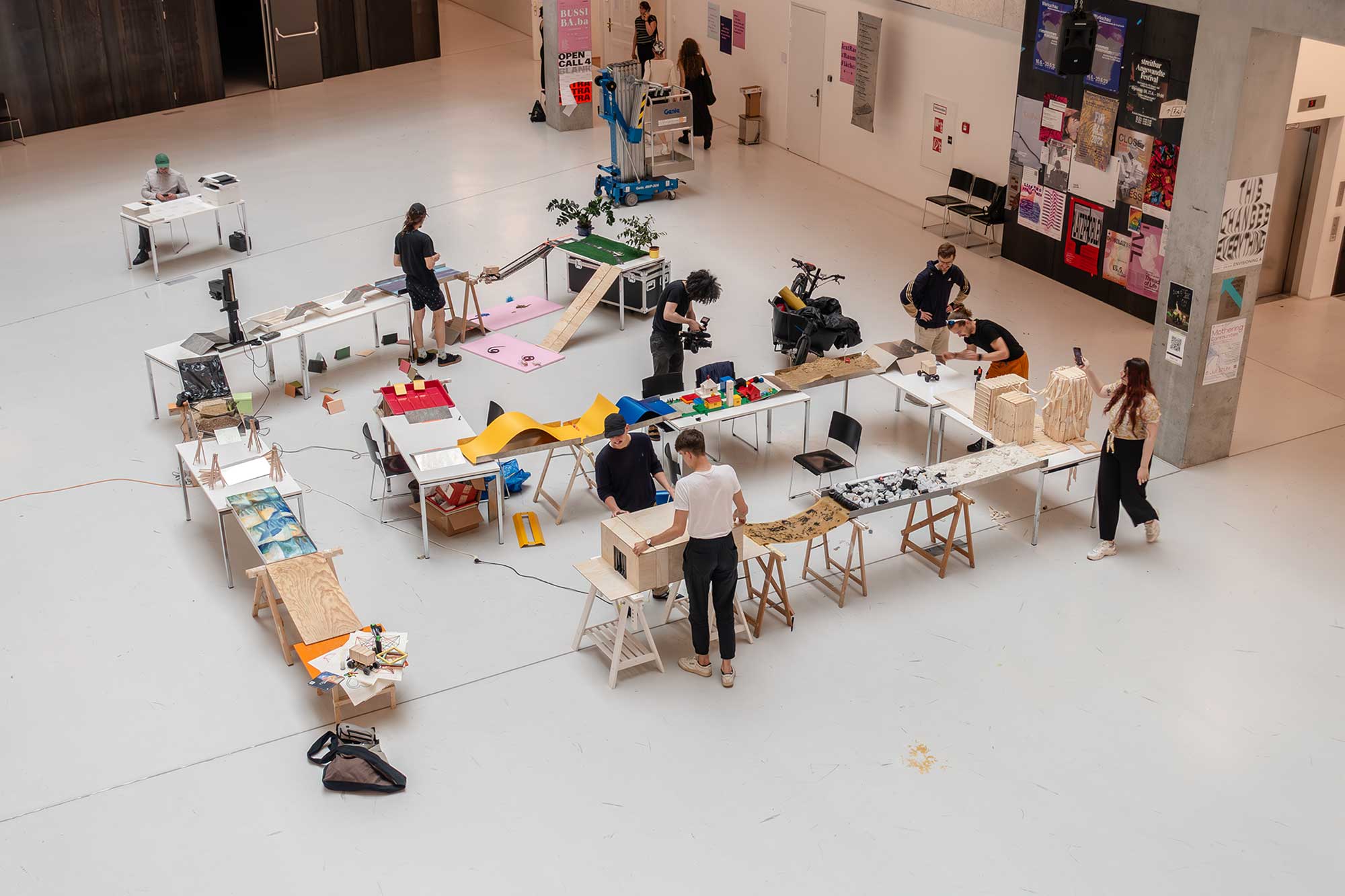 Tiny Art Run
The Tiny Art Run is an interactive group exhibition initiated by Carlo Zapella and created by many. The exhibition takes visitors on a journey from the initial spark that led them to art to "Tiny Art Basel". Visitors are invited to drive a remote-controlled car carrying a transport box. On their way through the collectively designed exhibition, they encounter all kinds of obstacles that put their skills to the test. The route consists of several sections designed by students from different departments of die Angewandte.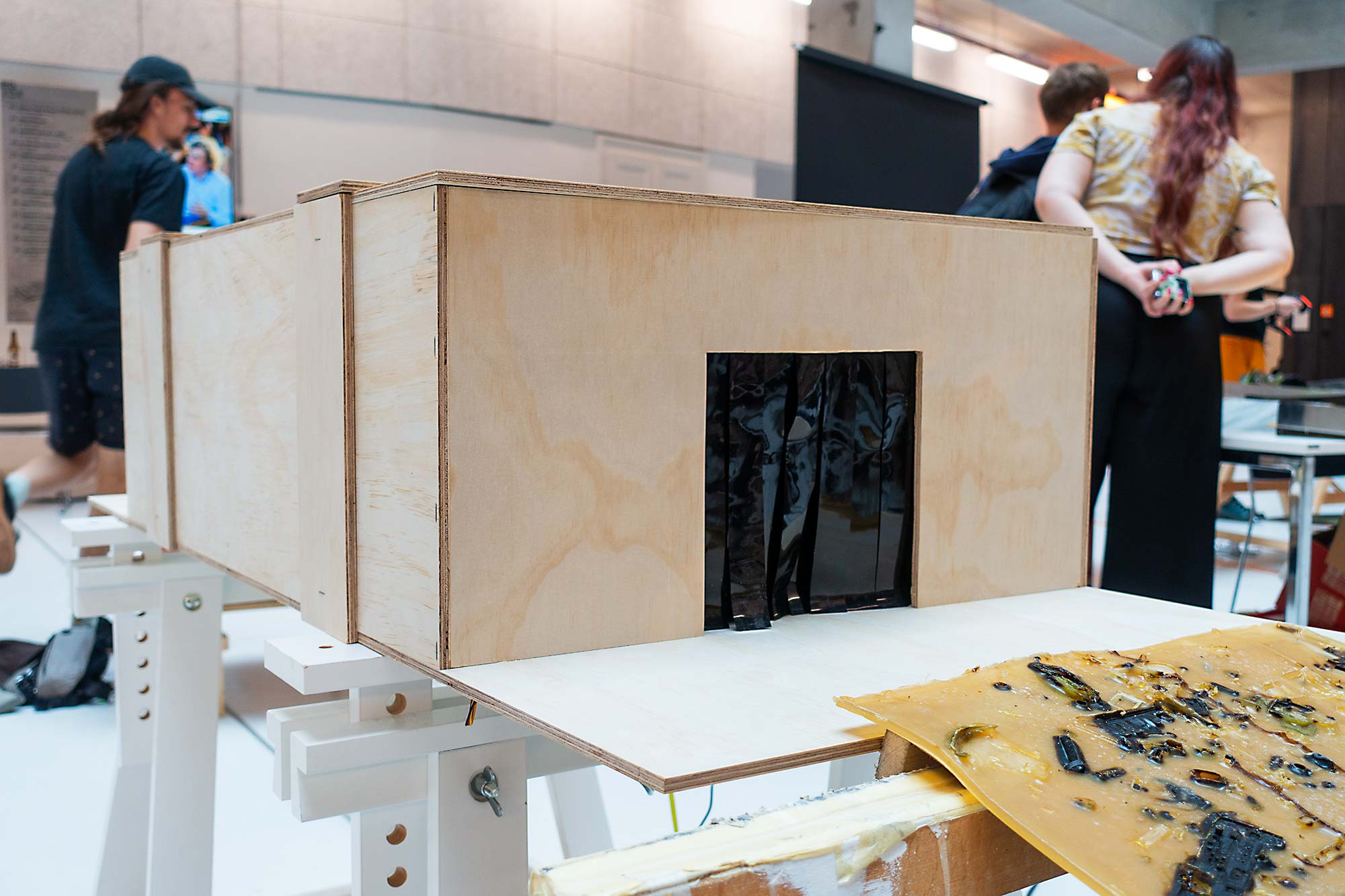 Our contribution
With my collective gemeindebau.im, we worked on a submission for the Tiny Art Run. A large wooden box with only one entrance and one exit was covered with PVC slats to prevent visitors from seeing inside the box. While the visitors were distracted to master the parkour a light barrier was triggered by the car. A microcontroller recognized this and randomly played one of twenty sound files over a radio link at a completely different location in the building.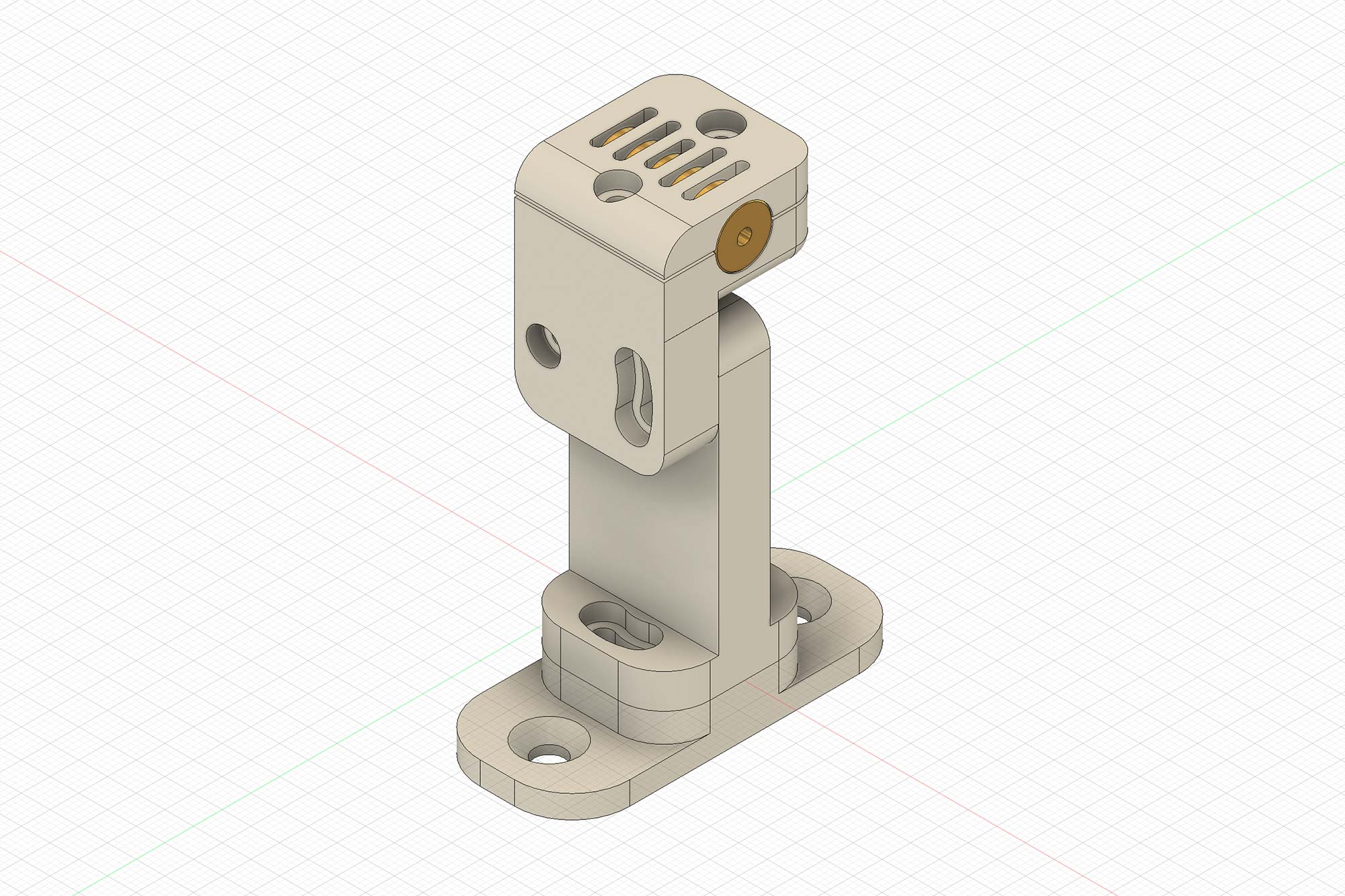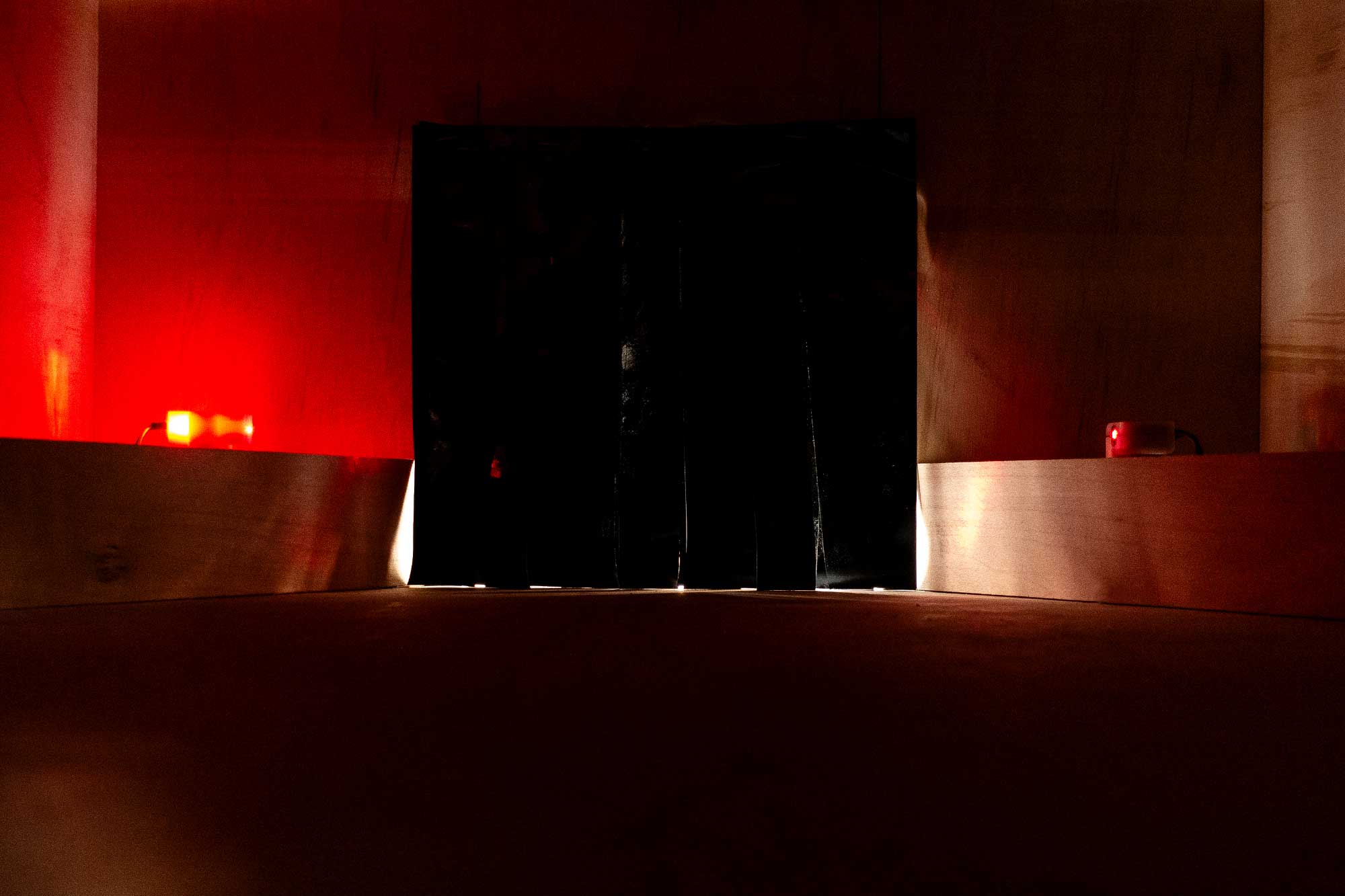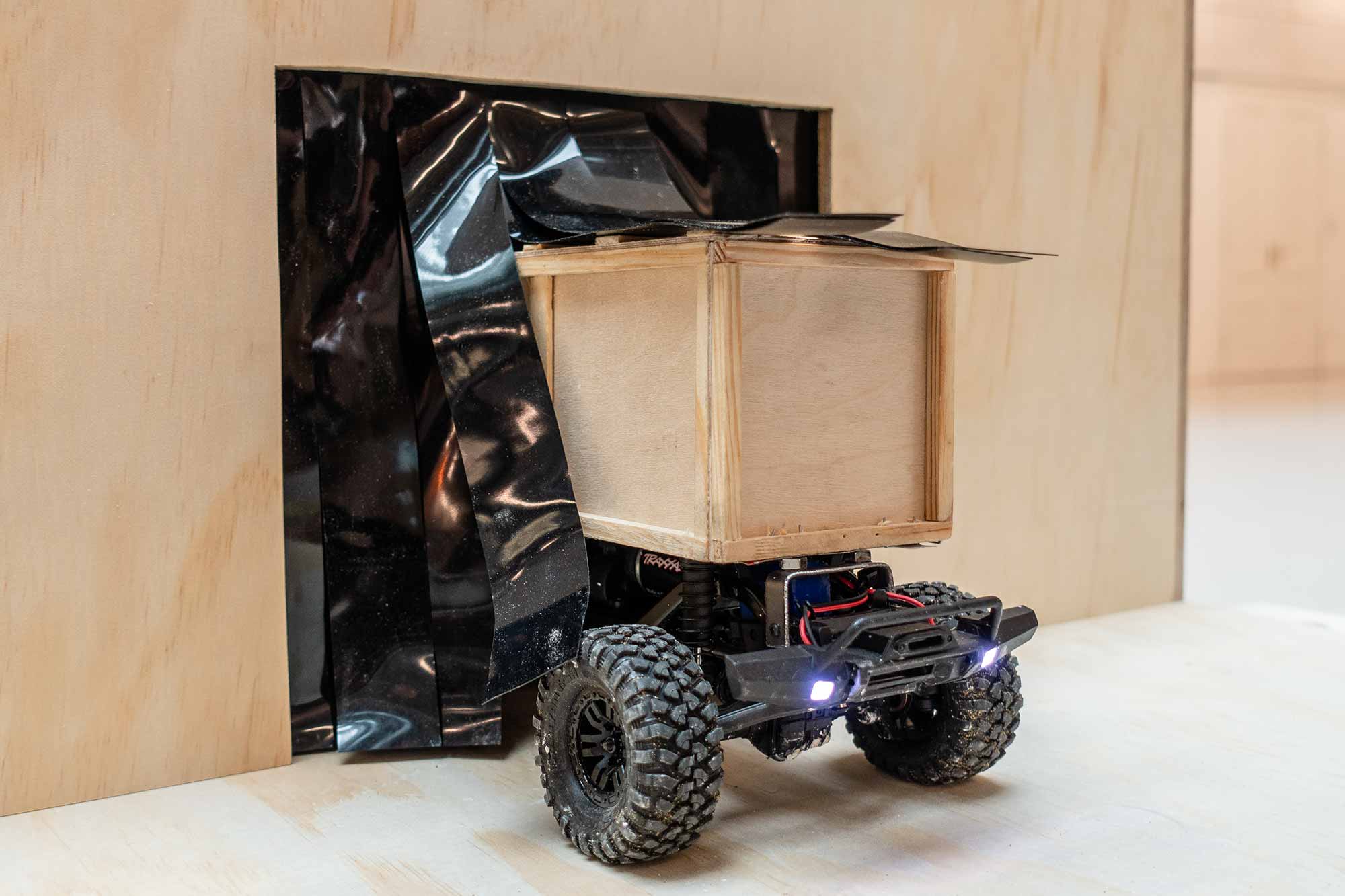 Credits
Project created with gemeindebau.im. Tiny Art Run is a collective show initiated by Carlo Zapella. Last minute coding support by Lucy Li.